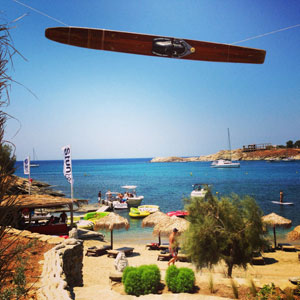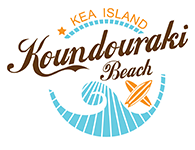 Welcome to Kea Water Sports!
The club is located in a small, beautiful beach
called "Koundouraki", on the southwest side
of the island in Koundouros.
It's organized with sun beds and umbrellas.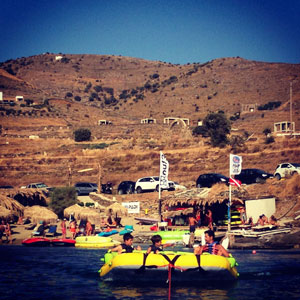 We offer you a variety of activities,such as waterskiing and wakeboard,towed games (tubes, banana, sea couches, etc.),Stand Up Paddle Boards, sea bikes and snorkeling.
You can enjoy happy sailing, either on your own if you are an expert, or under the instructions of our coaches. Baby sailing (from 4 years old) is also an option!
Kea Divers provide scuba diving sessions for everyone, starting from children 8 years old. You shouldn't loose the chance to explore kea's underwater surprises! The reef which is just outside the bay of Koundouraki beach, is one of the most famous diving spots in Greece!
You can enjoy refreshing cocktails, coffee
and snacks all day long.
And of course, our specialty, smoothies
made with fresh fruit, carefully selected from
local gardens of the island.
* Timetable: from 08.00 till sunset
Who we are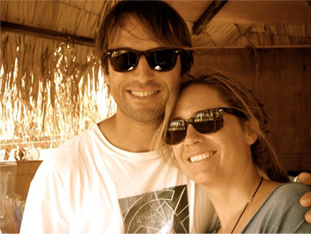 Fotis Apostolidis
Fotis Apostolidis is a water ski and wakeboard coach. He is a graduate and member of the British Water Ski Federation, possessing the following qualifications: water ski coach, wakeboard coach and coach of instructors. He is the owner of the "Kea Kea Water Sports" school on Kea island and water ski coach in the Nautical Athletic Club of Kea. In addition, since 1996 he is a ski and snowboard instructor at the mount "Parnassos".
Efi Mantzaraki
Efi Mantzaraki, a graduate of the Panteion University, department of Psychology, is a sailing and water-skiing coach. In sailing she has been the national and Balkan champion many times. She has won medals at World, European and Mediterranean Games, has been a member of the National Team for 17 years and member of the Greek Olympic team for 8 consecutive years.One of the most important moments in her career was her participation in the Olympic Games in Athens, where she finished 11th , and18th place at the Olympic Games in Beijing. Today, she works as a sailing coach at the Nautical Club of Vouliagmeni. She also teaches skiing to young children and adults in Kea Water Sports along with her husband Apostolidis Fotis.